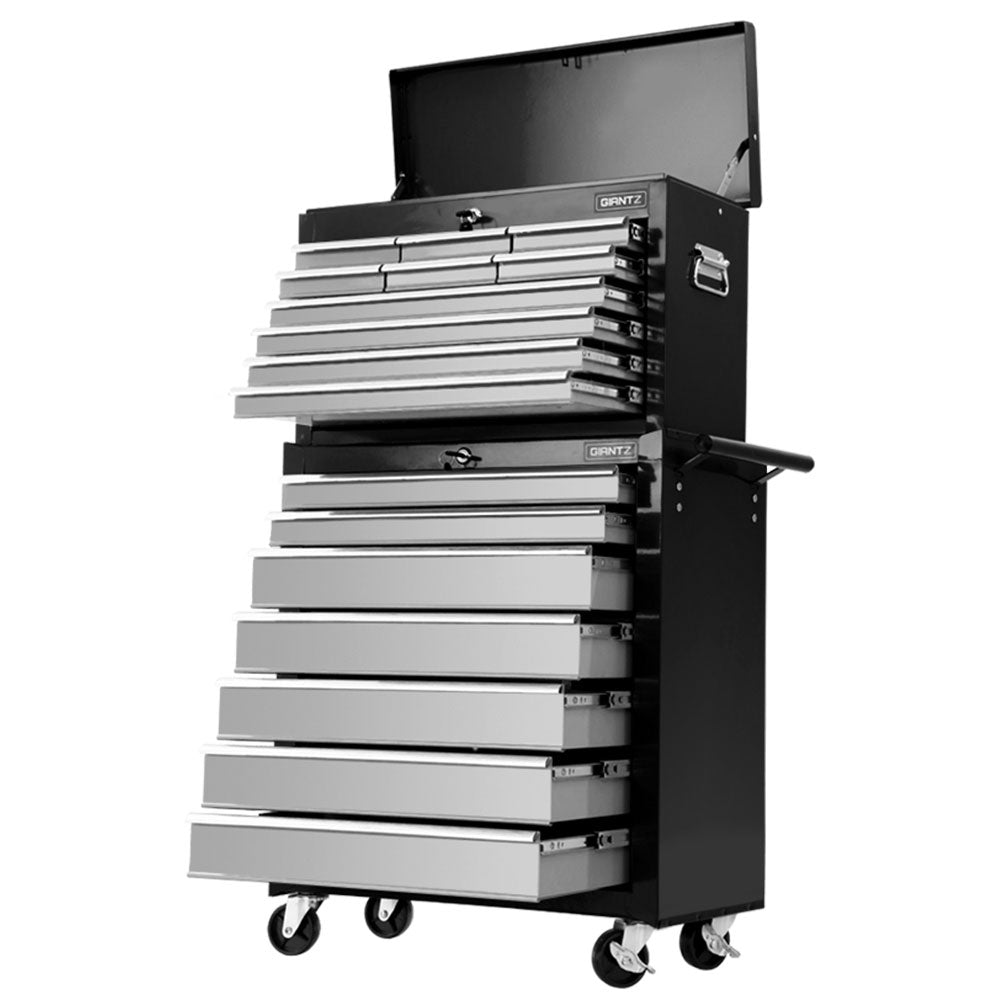 Trolley Tool Boxes - What Are They? Why Do You Need One?
If you work in construction or have a lot of heavy equipment, then a trolley tool box is essential. But what exactly is a trolley tool box? And how do you choose the right one for your needs?
A trolley tool box is simply a large box on wheels that can be used to transport tools and other materials around a construction site or other workplace. They come in a variety of sizes and styles, so you can choose one that's perfect for your needs.
Why Do You Need a Trolley Tool Box?
There are many reasons why you might need a trolley tool box. If you work in construction, then you know that there is a lot of heavy equipment that needs to be moved around. A trolley tool box can help you move this equipment from one place to another without having to lift it yourself.
Another reason why you might need a trolley tool box is if you are a DIY enthusiast. If you like to work on projects around the house, then you know that it's often difficult to carry all of your tools with you. A trolley tool box can help you transport your tools from one room to another, or even from one house to another.
How to Choose the Right Trolley Tool Box
Size of the trolley tool box
There are a few things you should keep in mind when you're choosing a trolley tool box. First, you need to think about the size of the tool box. You need to make sure that it's big enough to hold all of your tools, but not so big that it's difficult to move around.
A tool box chest is the perfect place for all of your tools, but it's important to think about how many you'll need in order not have an excess or shortage when storing them.
Durability
TecnoTools is dedicated to supplying the highest quality tool box chests possible. Our brands are crafted with care and attention, using only top-of-the line materials that will last for years without fail! We back them up too - all our  trolley tool boxes come with1 year warranty.
Drawers 
The number and size of drawers in your tool box chest is important. You want enough to house all the tools, but not too many that they're cluttered or Over Capacity (OC) with no room left over for longer handled items such as drills!
Quality Bearings
The ball-bearings drawer slide system is the smartest and easiest style to use, even if your tool box chest weighs almost 100 kilos. This type of movement allows for easy pulling whether it's on lightweight drawers or heavy ones without any difficulty whatsoever!
Lockable Drawers
The main reason for using a tool box chest is to ensure the safety of your tools. For this reason, you need an effective lock system that can keep unwanted intruders out and protect what's inside from Pickpocketing or thieving attempts when stored outside on site with no security measures in place! Some chests come equipped with internal locks which cover up drawers after closing top lid; however others have key operated doors as extra protection against scammers looking chances they'll get away without being caught red handed - so make sure yours has both before storing any valuable items here at home
In General 
Trolley tool boxes come in many shapes and sizes, but do you really need one? The short answer is yes. You should think about your needs when deciding which type of tool box  chest to buy- whether it's for storage or transportation purposes (immense task). If the only thing keeping this item from being on top lists are its size constraints then take note; they exist because companies want them there!
A big issue with consumers who purchase plastic models instead of metal ones tend towards lightweight products that can easily be carried around town without feeling too heavy handed after ten minutes at best.
Tool Box
Toolboxes come in all shapes and sizes, but they're designed to be portable. If you need a place for your tools when not at home or on the job site then this is the perfect solution!
The best part about them? They can carry whatever needs arise - from trade goods like laptops down through hobbies such as woodworking which may include various size saws with teeth that vary depending upon what project we have going around here .
Tool Box Chest
Tool box chests are typically large, stationary cabinets with drawers or shelves for storing tools. They can be found in garages as well as homes and might even come equipped with wheels so you don't have to worry about carrying them around!
Tool Carts
Tool carts are the perfect solution for any professional who often finds themselves moving around their work space. As you can imagine, especially when working on cars - which require frequent changes in position- it's very rare that one will be able to stay at each location for more than several minutes without having some kind of issue with tool box weight or chest proximity! A lightweight frame makes them easy enough to pull pillar posts even if equipped full blast from every imaginable angle possible so no matter where your adventure takes place this thing has got ya covered
How To Clean A Trolley Tool Box Properly
If you work on construction sites or have heavy equipment, then you need to make sure that you keep your tools safe and organized. One of the easiest ways to do this is by using a trolley tool box. These boxes are specifically designed to store tools safely and securely. You can find them at any hardware store.
When it comes to cleaning your trolley tool box, there are a few things that you need to keep in mind. First of all, you need to make sure that you empty the box completely before you start cleaning it. This will enable you to get rid of any dirt or debris that may be inside.
Once the box is empty, you can start cleaning it with a damp cloth. Make sure that you wipe down the inside and outside of the box. You should also pay special attention to the hinges and locks, as these can often be the dirtiest areas.
Once you have finished cleaning the box, you need to dry it off completely before you put anything back inside. This will help to prevent any rust or corrosion from occurring.
If you follow these simple steps, then you will be able to keep your trolley tool box in good condition for many years to come.
A Few Trolley Tool Boxes By TecnoTools
Looking for a reliable and well-made tool box to organize your tools? Look no further than the Giantz Mechanic Trolley Tool Box With Drawers! This high quality tool box is built to last, with a powder coating finish that will keep it looking new for years. The 5 depth drawers and sharp edge protection provide more convenience for your daily use, while the side handle and castors make it easy to move around the workshop. Plus, all the drawers are fully lockable, so you can rest assured that your tools are safe and secure. Get the Giantz Mechanic Trolley Tool Box With Drawers and make your workspace more efficient today!
HEAVY DUTY - This tool box is built to last! With a powder coating finish and sturdy construction, it's perfect for organizing your tools and keeping them close by.

LARGE CAPACITY - The five size drawers provide plenty of space to store your tools, making it easy to find what you need.

STURDY CONSTRUCTION - The tool box features sharp edge protection and a side handle for easy mobility. All the drawers are lockable, providing extra security for your tools.
The Giantz 2-in-1 Tool Storage unit is the perfect solution for organizing your workshop or garage. The unit is made from thick, high-tensile powder-coated steel and features 17 drawers that are specifically designed to cater to various tool sizes. The sturdy construction makes this the ensemble perfect for use with both DIY enthusiasts or workshop professionals.
Each drawer slides in and out effortlessly on quality ball bearings incorporated into the metal drawer runners. Each drawer is also lined to protect your tools and keep them from moving about. Better still, the set is installed with upgraded cam locks that are more reliable and secured compared to general locks.
Keep your tools organised, safe and within easy reach with the Giantz 9 Drawer Mechanic Tool Box Chest. Crafted with quality in mind, the tool box features powder coating finish and sharp edge protection for durability and long lasting use. Boasting 9 spacious drawers with various sizes, the tool box provides flexible storage to suit your needs while the lockable drawer feature keeps your tools safe and secure. Save yourself the hassle of installing racks and shelves and make your life that little bit easier with the Giantz 9 Drawer Mechanic Tool Box Chest.