Top 5 Monitor Arm Mounts for a Clutter-Free and Productive Workspace
A clutter-free and productive workspace is crucial for maintaining focus and efficiency. One way to achieve this is by using monitor arm mounts to free up desk space and optimize your screen setup. Monitor arms not only provide ergonomic benefits but also contribute to a sleek and organized workspace. In this blog, we'll explore the top 10 monitor arm mounts that can help you achieve a clutter-free and productive environment.
Brateck Single Screen Wall Mounted Monitor Arm
The wall-mounted monitor arm represents an innovative product that delivers a wide array of advantages. Its adaptable design allows for convenient ergonomic adjustments, reducing neck and eye strain. Moreover, its gas-spring system ensures effortless and seamless height adjustments. Beyond its ergonomic benefits, this arm liberates precious desk space, allowing for the placement of other essentials, such as a keyboard or laptop stand. Thanks to its versatile features like tilting, swiveling, and rotating, users can effortlessly discover their preferred viewing angles.
Furthermore, the arm boasts a robust construction, ensuring its durability and long-lasting performance. You can rely on this product to serve you well for many years to come. In summary, this monitor arm not only enhances your health and well-being but also optimizes your workspace through its intelligent and space-saving design elements.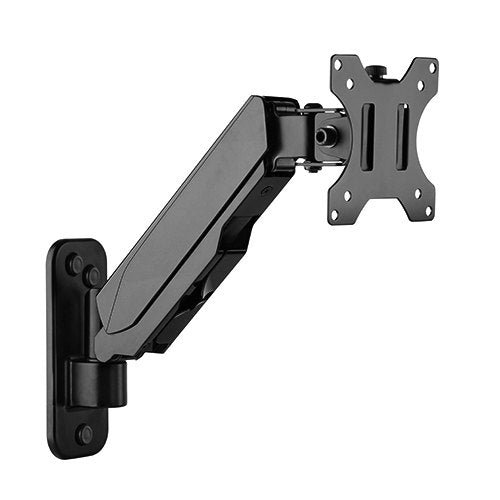 Brateck Dual Monitor Arm Mount
Say goodbye to the days of awkwardly crawling under your desk on your hands and knees! The Brateck Dual Monitors Mount features a convenient Top Fix fitting, making it the ideal choice for those dealing with limited space beneath their desktop. Additionally, this monitor arm is equipped with two easily accessible 3.0 USB ports for charging, ensuring you have the essential connectivity at your fingertips.
Its elbow spring gauge has been meticulously designed to deliver the performance and quality necessary for seamless weight adjustments, eliminating the hassle of complicated setups. What's more, the quick-release VESA plate boasts an exquisite structure, while the detachable joints not only simplify the installation process but also contribute to the arm's longevity. In sum, this monitor arm is your go-to solution for both an easier installation process and a longer-lasting, more functional support system for your monitors.
Brateck Dual Monitor Youtube Studio Mount
The All-in-One Studio Setup Desktop Mount stands as an indispensable tool for YouTubers and content creators of various genres. Utilizing a single masterful pole, it empowers users to craft an intricate web of cameras, lighting fixtures, monitors, microphones, and more. Crafted from robust steel, both the pole and base exude unwavering confidence as they provide steadfast support for all your equipment. The adjustable arms and accompanying accessories grant you an expansive range of motion, adapting to your creative needs.
With dual holders designed for attaching lights, cameras, ball heads, or phone/tablet adapters featuring 1/4'' and 3/8'' screws, this versatile mount ensures you have the tools you need at your fingertips. Moreover, a thoughtfully incorporated positioning handle makes adjustments effortless and seamless, allowing you to maintain a smooth recording experience without interruptions.
 Click here for more details: Brateck Dual Monitor YouTube Studio Setup Mount
Triple Monitor Stand
Experience the hassle-free convenience of sidestepping the installation of a monitor arm mount by opting for a triple monitor stand. What's even more remarkable is the ability to mount three monitors on this stand. The top-notch mechanical arm structure of this triple monitor stand has been expertly engineered to cater to a diverse array of applications, be it at home or in an office setting.
With its adaptable height and a tilt feature that grants you the freedom to adjust to the optimal ergonomic viewing position, this stand promises maximum comfort. Additionally, the swivelling arm introduces an unparalleled level of viewing flexibility, ensuring you can effortlessly fine-tune your setup to suit your needs. The detachable VESA plate further simplifies installation, allowing for a swift and straightforward setup.
The inclusion of cable management is a true game-changer, ensuring that all your cables and wires are neatly organized and your workspace remains immaculately clean.
Click here for more details: Brateck Triple Steel Articulating VESA Monitor Stand 
Monitor Ceiling Mount
Boasting universal compatibility with most leading TV brands, our Artiss TV Ceiling Mount is meticulously engineered to seamlessly complement your entertainment setup. Forged from robust black powder-coated iron, this TV ceiling mount showcases a 1.8mm thick iron frame, capable of supporting a maximum weight of up to 50kg. Its versatile mounting system accommodates a range of VESA measurements, ensuring a secure attachment for TV screens spanning from 32 inches to 75 inches.
But the benefits don't stop there. This mount allows for tilt adjustments and full 360-degree rotation, enabling you to tailor your TV's positioning for the most comfortable viewing experience. Furthermore, the TV ceiling mount isn't confined to the ceiling alone; it offers dual mounting options, allowing you to install it on the wall if desired. With a built-in cable management system, you can rest assured that unsightly cables remain concealed for a tidy and professional installation.
And, safety is paramount. The integrated safety bolt lock ensures your TV remains steadfast and stable at all times, providing peace of mind. While this TV ceiling mount is perfect for home use, its true brilliance shines in commercial environments where diverse audiences watch the screen from various angles. Whether it's in an office, function room, waiting area, or classroom, this mount enhances the viewing experience for all.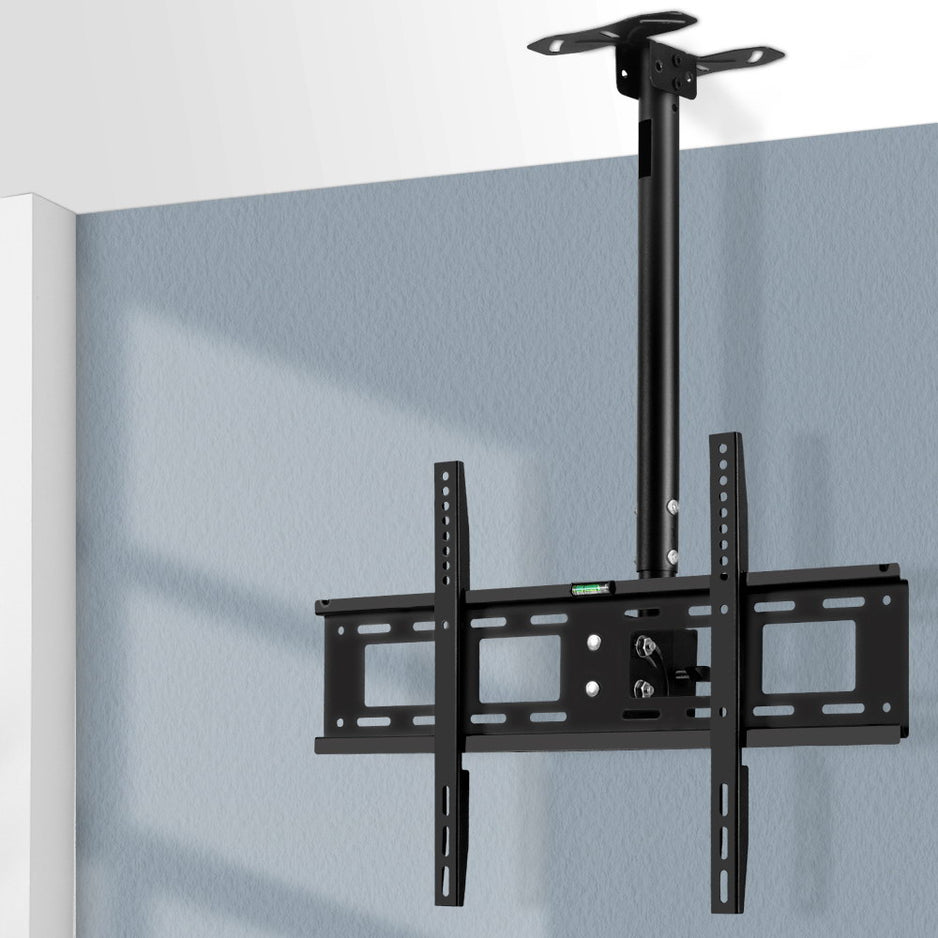 Click here for more details: Artiss TV Wall Ceiling Mount Bracket Full Motion
About TecnoTools
TecnoTools has established itself as a reliable supplier of monitor arm mounts in Australia, catering to both individual consumers and businesses. What sets TecnoTools apart from other suppliers is its commitment to quality and customer satisfaction. Each monitor arm mount is carefully designed and manufactured to ensure maximum durability and functionality, providing users with an ergonomic solution for their workspace.
One key advantage of choosing TecnoTools as your supplier of monitor arm mounts is the wide range of options available. From single monitor arm mounts to multi-monitor configurations, TecnoTools offers a variety of choices that can accommodate different needs and preferences. Whether you require a mount that can be easily adjusted for height, tilt, or rotation or one that can support large and heavy monitors, TecnoTools has got you covered.
In addition to the product range, TecnoTools also excels in its customer service. The team at TecnoTools understands the importance of finding the right solution for each individual's unique requirements. They are dedicated to providing personalized assistance throughout the purchasing process, ensuring that customers find exactly what they need without any hassle. Plus, with fast shipping and excellent after-sales support, choosing TecnoTools as your supplier guarantees a smooth experience from start to finish.
Overall, when it comes to sourcing high-quality monitor arm mounts in Australia, look no further than TecnoTools. With their extensive product range and outstanding customer service, TecnoTools stands out as a reliable choice that won't disappoint.