How To Get The Most Out Of Your VOIP Phone System
How To Get The Most Out Of Your VOIP Phone System

A Voice Over Internet Protocol (VoIP) phone allows the transmission of voice calls over an internet connection. Unlike your regular landline, the VoIP is connected and powered by the internet, and can therefore call a range of phones in different states and countries. Some entrepreneurs don't see the benefit of using a VoIP system for their business because more modern channels like social media are much preferred.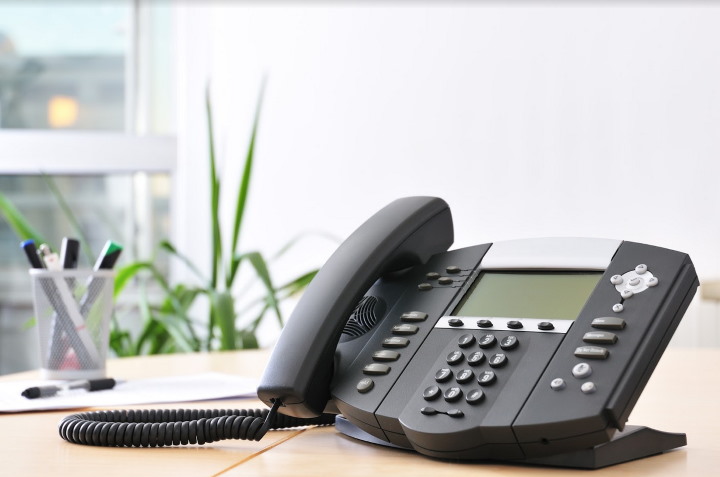 However, if your business requires you to call or talk to hundreds of clients, customers, and partners all day and from different geographical locations, then a VoIP system can really help organize and make all these communication processes more cost-efficient.

If you are decided to get a VoIP phone system for your company, you can choose to go for a software or a hardware-based VoIP. While a software-based VOIP would not take much of your office space, it's more convenient and faster to have a hardware-based VOIP like what you can get from VOIP phone system.
Now, when you already have acquired yourself a good VoIP system, you need to know how to maximize it so you can get your money's worth. Here's how you can do that:

Install VoIP App on Your Phone

One of VoIP's best features is allowing you to answer calls from your mobile phones. When you're out of the office, and an urgent call has arrived, it will only go to a voicemail as you won't get notified about the incoming call. But when you have the VoIP app on your phone, you can quickly answer any incoming calls wherever you are in the world, as long as you have a steady internet connection. 

You can also adjust the settings so that any incoming call in the system will ring both your computer and mobile phone. You may also choose to ring just one device, whichever is more convenient for you. This is the perfect option for those who would love to stay in touch with business matters on-the-go.

Set Up A Virtual Receptionist

One way that can help elevate your company's name is by setting up a virtual receptionist. In your VoIP system. This will immediately impress your customers, and it can tell them that you're an established and legitimate company with a dedicated hotline and customer service.

When a customer calls your phone number, a virtual receptionist will greet them and discuss the numbers they need to press to help them connect to their department of choice. In this way, you can quickly sort out your calls and provide a specific department for special concerns. Aside from that, this provides a better customer experience because clients are immediately connected to the right person who can competently answer their concerns and queries.

Enable Call Screening

If your company frequently receives phone calls from cold callers, spammers, pranksters, and robocalls, you can block them easily by enabling call screening from your VoIP phones. You just need to ensure that you keep track of their phone numbers and disable them on your system so that they'll no longer be able to reach you. 

Additionally, VoIP also allows you to see your caller's hidden numbers, enabling you to block them all from your line. This way, you can allow your lines to be available for partners and customers who have valid concerns. 

Transcribe Voicemails

When you've received plenty of voicemail messages as you return to work, you have to admit that it can be tiring to listen to everything and just wait for them to re-dial during business hours. 

With VoIP, you don't have to worry about writing everything down as it can transcribe every message for you. Therefore, you can quickly skim through the notes and see if any urgent matter should be followed-up immediately.

Call Recording

When you're running a huge business, and you want to make sure that every phone call is top-quality, using a VoIP phone allows you to record all the phone calls of every employee from start to finish. In this way, you can review their conversations and assess the strong and weak areas they need to work on. 

With call recording, you'll be able to coach your employees and guide them on how they can communicate more effectively with customers. With this, you can help guarantee the success of your company as the coaching and feedback can improve customer relations in no time.

Conclusion

Having a VoIP phone for your company will provide plenty of benefits that could increase your productivity and improve your business' overall performance. Since it can make or receive calls through the power of the Internet, it can be set up in a way that would be more efficient for your company. This includes being able to answer calls on multiple devices, automated transcriptions, and systematic screening of calls.

Aside from improving business processes, a VoIP system can also help improve your brand. You can help coach employees on how to deal with clients, and you can even set up a virtual assistant so customers will be led to the right department that can address their concerns. People would get the impression that your business is well-organized and established, and is therefore trustworthy and capable of doing the extraordinary.
Related article: What is VOIP?