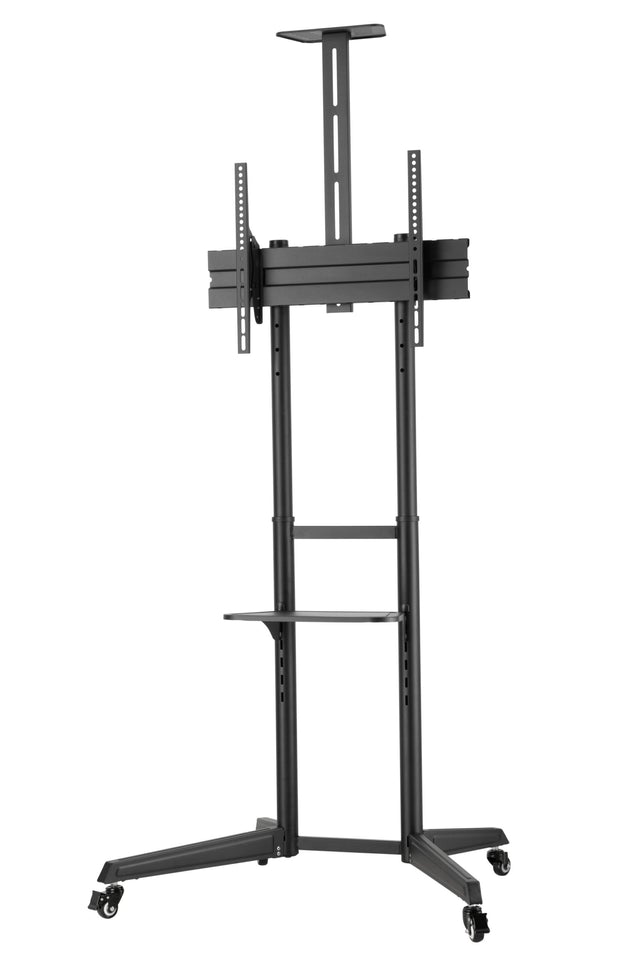 Brateck Versatile Compact Steel TV Stand Floor - Product Review
In this article we are going to write about the features of the Brateck TV Cart / TV stand floor sold by TecnoTools. It is a high end product packed with advantages that stand out from most stands in the Australian market today. 
This is a versatile product and it has been designed to suit  home, offices, conferences, restaurants and hospitality venues. It fits TVs from 37" up to 70" in size and it is VESA compatible. It means it is very unlikely you will find a TV that does not fit this stand. Let's see a few more features.
Height Adjustable

- At a first glance this does not seem to be a big deal, as most TV stand floors have this feature. However, this product has four height settings of the mounting plate, which means the viewers can be seated, in case of a presentation in the office, or standing, if the stand is used in a reception for people walking in the room. 
Height Adjustable Camera Shelf - This is a great feature for corporate users, where you have a webcam set up at a lower level and the TV must be at a higher level, so all the seated audience can look at the TV and be filmed at the same time.
Heavy-Duty Casters with Locking Mechanism

- Having casters is a great feature, as it makes the stand easy to move around the room. However, caster can be a hazard concern as anyone bumping into the TV can easily knock it down and unintentionally move the floor stand and hurt someone. That is why having a locking caster makes this product much more safer to be used.
Cable Management

- Nothing worse than having the stand surrounded by cables. It is not only unpleasant to see, but also unsafe, as anyone can easily stubble on the cables causing an accident. Cable management feature means you can run the cables inside the frame.
Material of Construction

- This TV stand floor is made of steel, it is sturdy and built tolast. When you need a product to carry a large TV, you need it to be strong enough to do so. 
VESA Compatible - VESA is the international standard that most TV brands use. It means this product is likely to be compatible with most, if not all, TV made in the world regardless of its brand. As this TV stand floor is compatible with small TVs (37") all the way to 70", the VESA standard this product is compatible with is 100 to 600. If you want to learn more about VESA and what it means, I suggest reading the article: What is VESA Standard.
I hope the information above was useful for you to understand more of the features the Brateck TV Cart / Stand Floor has. If you need more information or want to know more about this product, feel free to reach out to TecnoTools customer service team. You can contact us by email, phone or online chat. We are here to help.
If you want to read all the features and specs of Brateck TV Stand Floor click here to see the product list.